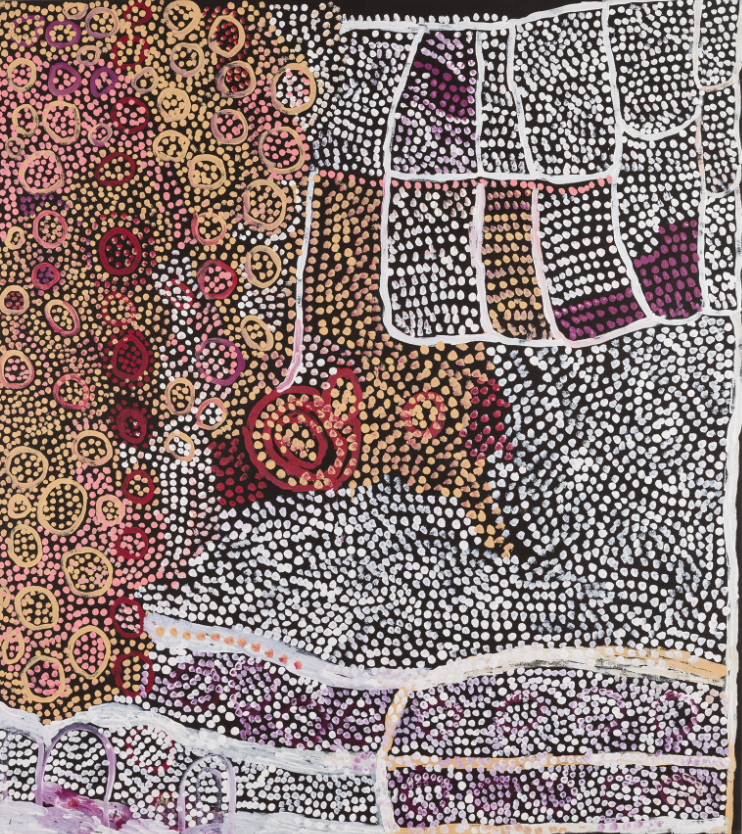 MILATJARI PUMANI
Ngura Walytja, Antara, 2010
synthetic polymer paint on canvas
137 by 121 cm.
Provenance
Mimili Maku Arts & Crafts, South Australia
Gallery Gabriele Pizzi, Melbourne
Private Collection, Brisbane
Price: A$ 8,000
Pay over time with Art Money
Milatjari Pumani is an important artist from the APY Lands. This painting depicts the country of Antara, which is not far from the Mimili community. Anatara is a very special place for Milatjari, and was country which belonged to her uncle.