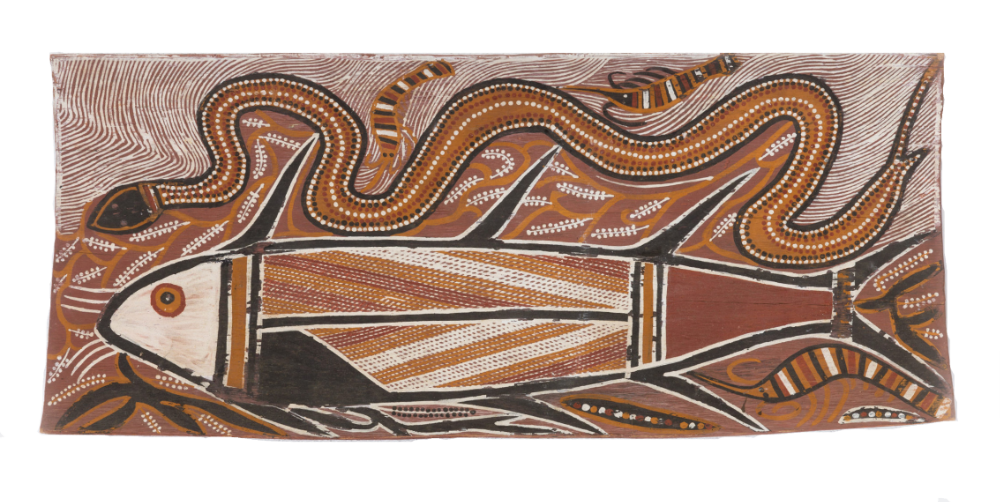 DAVID MALANGI
Manarrnu Mortuary Rites
natural earth pigments on eucalyptus bark
bears verso: Milinginbi Methodist Mission label
35 by 83 cm.
Price: A$ 3,000
Pay over time with Art Money
David Malangi was one of the most well-known artists from the community of Ramingining in Arnhem Land. He gained notoriety after having one of his artworks depicted on the Australian dollar bill, published without his permission. The ensuing debate and ultimately recognition led him to be known by many as Dollar Dave. He was also an extremely important ceremonial figure for the region, and his work is found in institutions around Australia and overseas.